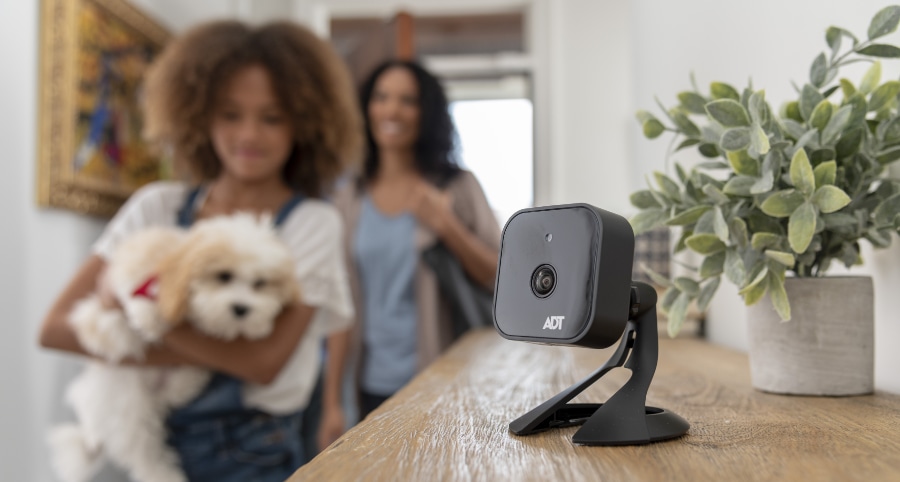 Where To Place Home Security Cameras In Pensacola?
Where are the right sites to place your home security cameras in Pensacola? Normally, you should consider three major regions of the home for camera installations: your main entry, the exterior space around your home, and key interior rooms. Even though your provider can suggest where you should install, here's a quick guide of where to place your home security cameras around your residence.
Don't Forget To Protect Your Front Door
While it might seem absurd that a burglar would attempt to simply enter through the front door, 34% of break-ins take place near this passageway. You can also count porch pirates among other dangers to deal with. A doorbell camera is able to tackle these types of possibilities with high-definition, wide-angle viewing.
Video doorbells are nice as you have the ability to speak with all guests who come and press the button. By using your cell phone app, like ADT Control, you may respond to every ring with two-way communications and live video and give the impression you're on site. Then if someone begins doing something criminal, you will have your video surveillance instantly capture footage and transmit it to your cell phone through a text.
Cover The Most Area With Your Exterior Video Surveillance
Figuring out where to place home security cameras outside your residence is often a difficult task. Thankfully, there are a few beneficial suggestions to greatly increase the likelihood that you're safeguarded appropriately.
Corners of your Pensacola home allow for an impressive sightline, as you can see two segments of your exterior.
Position underneath an eave or directly into a piece of siding or exterior trim are excellent options for surveillance devices as they will be partly hidden by the edge of your house.
On top of your garage, as the garage door is an easier entryway for intruders than you might believe!
Over a back porch or sliding door -- or any entryway that can't be seen from the sidewalk.
In each of these spots, make sure you cut back any brush and branches that may block your view.
Tips To Enjoy The Most From Your In-Home Video Equipment
You have quite a bit more flexibility on where to place home security cameras on the interior of your residence in Pensacola. That same versatility does mean there are more factors to contemplate:
Windows and Sunlight: Although it's wise to ensure your windows are closed and locked, the natural light from a window might create a glare and impact the clarity of your surveillance footage. Point the lens away from direct sunlight to avoid this.
Use Your Height Advantage: Similar to a watchtower, a video camera located in a higher spot will produce a more panoramic view. Consider putting your cameras on top of bookshelves or attached to a corner or ceiling.
Choose Unreachable and Secure Locations: Your camera will lose its ability to safeguard your home if anything happens to it. Set your devices in a spot where kids and your furry friends aren't able to interact with them. You might consider mounting or another means to secure them to make sure they won't wobble if inadvertently knocked into.
Conceal Your Cameras But Don't Block the View: The top surveillance system won't do much good if you've got a decorative item or plant in the way. But it's important to note, potted plants and other decor items may be a perfect way to cloak your security equipment. Just be careful they don't obscure the lens!
Have Secure24 Alarm Systems Install And Place Your Home Security Cameras
To ensure the proper installation of your home security cameras and other security equipment, enlist the experienced technicians at Secure24 Alarm Systems. We'll help install the right package for your entire property -- protecting every inch. Dial (850) 347-8091 or fill out the form on this page to start your project.
Cities Served Around Pensacola By Secure24 Your Local ADT Authorized Dealer